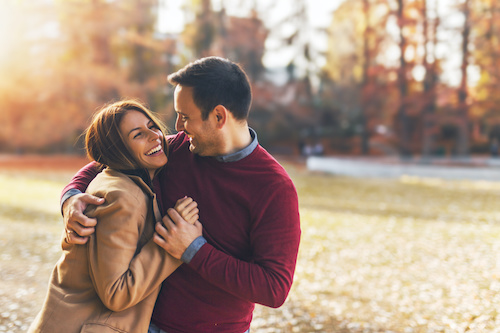 Once the cooler fall temperatures arrive, nothing feels better than wrapping up in warm clothing and covering as much skin as possible. It's common for men to neglect their skincare routines during the fall and winter months since they won't be exposing their skin nearly as often as they do during the summer. However, maintaining your body waxing routine is important even though the skin won't be exposed. Here are some of the main reasons for continuing men's waxing throughout the fall.
Your Hair Won't Stop Growing
Just because you keep your skin covered most of the time during the fall doesn't mean your hair will stop growing. And when it grows, it could cause some irritation or discomfort when it rubs against your clothing. Whether you began a regular men's waxing regimen earlier in the year or are just now starting, it's important to maintain a regular schedule so the hair will continue getting thinner. Skipping a few sessions during the fall may ruin any progress you've made toward having smooth skin.
Maintain Your Confident Feelings
Many men believe they don't have to make body waxing appointments in the fall since they won't be showing off their skin. However, if you had smooth skin during the warmer months, you likely felt confident with your image. Those confident feelings can continue even when your skin is covered up. You can feel free to wear anything you want throughout the fall and winter seasons and feel confident with your smooth skin.
Keep Your Skin Healthy In The Cold And Dry Air
Cold and dry air can cause the skin to react differently than when exposed to warm temperatures. The dry conditions often lead to flaky skin that feels tight and could lead to other skin damage if not treated. Moisturizing products can help, and waxing can make those products more effective. By exfoliating the skin through body waxing, healthy skin cells can develop and improve blood circulation on the skin's surface to keep your skin healthy during cold temperatures.
Be Ready For The Summer By Preparing Now
If your goal is to have smooth skin during the summer, then now is the time to begin your body waxing regimen. Hair grows in cycles, so by waxing throughout the fall and winter months, your hair will be sparser, lighter, and thinner once the temperatures warm up and it's time to show off your skin. Plus, it's easier to allow your skin to rest and heal after each treatment during the fall since it won't be exposed to sunlight as much.

Waxing 4 Men is the premier waxing salon for men who want to achieve the smoothest skin possible. Whether you've visited us before or if you're considering a body waxing treatment for the first time, we are excited to provide you with a safe and comfortable environment to help you achieve the smooth skin you've always desired. It's important to continue your waxing routine throughout the fall months, so contact us today to schedule your next appointment.