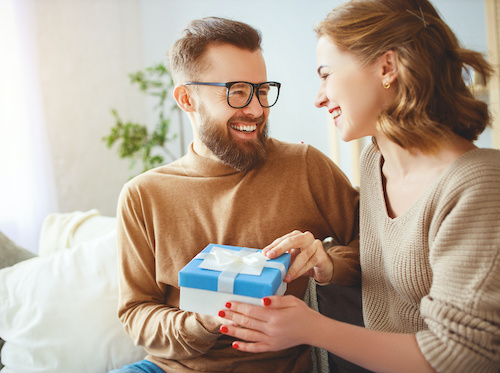 The busy holiday shopping season is here. It's time to start thinking about gifts to buy for your loved ones if you haven't already, which can often be an overwhelming and stressful process. It can be particularly stressful shopping for a special man in your life since men often believe they have everything they need and don't necessarily have a wish list. Whether that's true or if you just want to give them something a little different and unique this year, consider the gift of body waxing.
What You'll Be Giving With The Waxing Experience
When you give the gift of a waxing service this holiday season, you'll be giving them the ultimate experience they may have never had before. Men are sometimes hesitant to make a body waxing appointment for various reasons, so providing them with a gift should give them the motivation to go and help them feel better in their skin. One way you can help them feel even more comfortable is by referring them to a male-only salon. These types of salons are sensitive to ensuring the male body gets the proper body waxing treatment every time, particularly with techniques like manscaping.
Pricing Options For All Budgets
The great thing about giving the gift of a waxing service is there are different price points to choose from. Getting a neck wax may cost as low as $20, whereas full back waxing is usually around $70. And if you want to treat them to a full body waxing session, you can expect to pay between $220-$260, depending on if you want a Brazilian wax treatment as well. If you know a man in your life that has always wanted to get a full body waxing treatment, then this is the perfect opportunity to give it to them. Otherwise, you could start with a neck or shoulder wax so that they can get the feel of how the process works and then come back later to have other parts of the body waxed.
An Experienced And Reputable Salon Makes A World Of Difference
Men often complain about spending too much time shaving or getting hot during the summer because of their chest and back hair. This holiday season, work with an experienced and reputable waxing salon to provide solutions to the important men in your life. An experienced salon can make the process as comfortable as possible for them, physically and emotionally. They will also use the latest techniques to ensure any type of discomfort is minimized and the results are maximized.

Waxing 4 Men in San Francisco is the premier salon to choose from when giving the gift of a waxing service this holiday season. Every man is different in how they feel about body waxing, and sometimes they just need a little motivation and support to make an appointment. If you'd like to discuss more options you have for holiday gifts this season, contact us, and we would be happy to help.