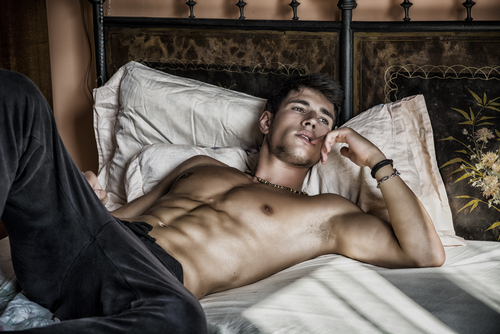 Body hair can be a nuisance. It looks average at its best, and it can be unhygienic and give off an odor at its worst. It chafes, it tugs and it hides all that hard work you have put in at the gym. Fortunately, now you can take care of all that hair with male waxing. While you may have already tried DIY options, like shaving and home wax strips, you probably found yourself practically tearing your skin off or causing bruises, not to mention the screams and tears. So, let us present you with a complete, professional guide to getting rid of your body hair.
The Number One Rule of Guy Waxing: Trim Down
The solution to thinning out your body hair is to stop shaving. Stay away from the razor and pay a visit to a male waxing salon instead. Before you head off, though, give everything a good going over with the clippers to trim your hair. This makes waxing easier.
Nose Hairs Be Gone
It doesn't matter if you have a beard, a moustache or both, everyone can see those growths sticking out of your nostrils and they only serve to breed bacteria. A great option is hot wax – it's painless when done by a professional and they will give you great after-care tips, too.
From UniBrow to Eyebrows
In order to look your best, fashion dictates there should be two eyebrows. They don't need to be overly manicured, but guy waxing of eyebrows is a popular way to keep the dreaded unibrow at bay and keep your face looking well cared for.
Arms and Legs
Unless you are a serious runner or cyclist who wants completely bare arms and legs, you'll most likely need a good trim. Keeping arm and leg hair trimmed means less chafing, less sweating and a little boost in aerodynamics.
The Armpits
Armpit hair creeping out of a t-shirt sleeve can be unsightly. Professional male waxing can take care of your armpit hair and keep longer hair at bay.
The Chest
If you are particularly hairy and trim your chest hairs yourself, head to a male waxing salon to save time. It's important to get the aesthetic balance right. If you have been working hard at the bench press, you'll want to show off your efforts, but make sure your chest hair is in proportion with your back, arms and stomach manscaping.
The Back
Guy waxing for backs is a must, as is the neck, if needed. Aftercare is also important so do heed the professional's advice.
The Undercarriage
While the thought of waxing this area may seem painful, professionals use a hot wax technique that reduces the pain significantly. Afterwards, you are sure to feel clean and fresh.
The Buttocks
This is a common area for male waxing. If you're going to have your back waxed, you may as well get your entire backside done. Again, it is a hygienic move and can be more attractive to your partner.
Ready to take the plunge from hairy to manscaped male? Contact Waxing4Men in San Francisco. We're ready to take you through all your grooming needs.