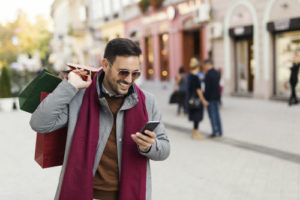 While it's true your hair grows slower in the colder months, it doesn't mean you should neglect your regular male waxing sessions during the winter. There are still plenty of benefits to waxing in the winter, and if you skip your session, you may end up regretting your decision when the weather warms up. The winter season can take a toll on your skin because of the lack of moisture in the air, and male waxing can indirectly help your skincare products work better for you. Here are some important factors to consider when it comes to waxing this winter.
Always Keep Your Skin Moisturized
Dry skin is common during the winter, and sometimes it gets to the point where no amount of moisturizing creams can help. If you've run into this problem, then male waxing can act as an exfoliator to remove the dry and dead skin cells to allow your moisturizers to be absorbed easier into the skin. The combination of the smooth skin and the effectiveness of moisturizers make waxing in the winter well worth the appointments.
Notice Your Hair Length Before Waxing
One tip to consider this winter is to observe your hair before making a waxing appointment. Your hair has to be a certain length for back waxing to be effective, and since hair tends to grow slower in the winter, you may have to push back your appointment a couple of weeks to ensure you make the most out of it. And if you have any questions about whether your hair is the proper length, any male waxing professional can quickly take a look and tell you when your next session should be.
Skipping Waxing Sessions May Make Hair Grow Back Thicker
Now that you know the benefits of continuing to get male waxing sessions during the winter, let's talk about what could happen if you skip your winter sessions. Any waxing professional will tell you the more you wax your hair, the lighter it will grow back and the longer it will take to grow back over time. A consistent waxing routine is critical in this regard, no matter what season we are in. Skipping out on waxing during the winter could mean your hair grows back quicker and darker when the temperature warms up, and you'll be right back to where you started in your efforts to achieve smooth skin.
Waxing 4 Men offers the best services when it comes to mens waxing in San Francisco. Our customers ask us all the time whether it's worth it to continue waxing during the winter, and the answer is quite simple. If you want to continue your results for the long term, then staying on your waxing schedule is essential. Otherwise you may end up back where you started and your previous appointments are wasted. Keep your skin healthy and smooth this winter, and contact us today to schedule your next waxing appointment.