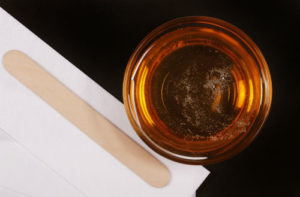 The majority of people who get regular body waxing treatments don't know the ins-and-outs of the process. They just know they enjoy the benefits of every treatment and trust the mens waxing professional to do a great job and keep their skin safe. However, if you're looking to get a waxing treatment for the first time, or if you've noticed your waxing professional using different types of waxes, you may want to learn more about hard and soft wax. The professional at the salon is a great resource for knowing what specific type is best for you, but here's some information about both to help you out as well.
Benefits of Soft Wax
Soft wax is the most common type of wax used in mens waxing salons. It is spread over the area on the body without being heated and can be used on large areas since only a thin layer of wax is needed. And since soft wax sticks to the skin very well, it will remove even some of the finest hairs on the body. Plus, you'll get the benefit of skin exfoliation since soft wax removes some of the dead layers of skin on the body. Most waxing professionals will suggest using soft wax for body waxing for the first time, since it's a little less intense than hard wax, but still creates great results.
Why People Choose Hard Wax
Hard wax is typically chosen when people want to have small areas on their body waxed, like their face, bikini line or underarms. This is because hard wax doesn't actually stick to the skin. Instead, only the hairs get stuck in the wax, resulting in a more pleasant feeling and less irritation in sensitive areas. The science behind hard wax is your skin pores and hair follicles open up because of the heat, so the hairs are much easier to remove.
Knowing Which Wax Is Right For You
Every reputable mens waxing salon is going to have both hard wax and soft wax available for you. If you're getting a full body waxing treatment, your professional will likely recommend soft wax. And if you're getting waxed in more sensitive areas, then hard wax is a possibility as well. Through your own research and asking your waxing professional about the differences, you'll be able to feel confident in your decision, and any misconceptions will be cleared up as well.
Waxing 4 Men is the salon men go to for male waxing in San Francisco. We understand how men think, so we are always going to present you with facts and answer any questions you may have about the waxing process. Whether you're coming in for a body waxing treatment for the first time or you've been getting treated for years, we will ensure you're treated with the utmost respect and are comfortable throughout your visit. Feel free to contact us at any time to schedule an appointment or to discuss any questions you may have.