Depending on what you hear about or read on the Internet, it may have shaped your opinion about waxing for men in one way or another. A common misconception among men is thinking one body waxing session will mean you never have to shave or go to another waxing appointment again. While it's true the hair grows back much more slowly when waxing, multiple appointments are still usually required and timing is important. If you're new to waxing or if you've done body waxing before, here are some tips to consider to make the most of your session and have proper expectations.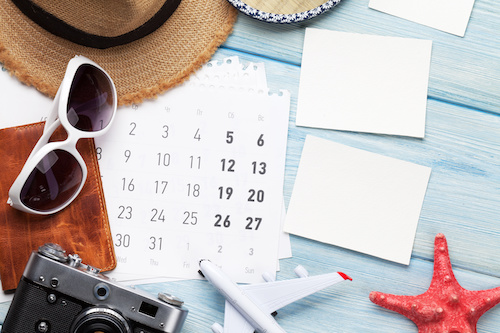 Schedule Your Waxing Sessions Appropriately
Since you should schedule your waxing sessions several weeks apart, take into consideration what you have coming up. If you have a vacation planned, it may make sense to you to make your body waxing session a few days before so you're as smooth as possible. However, the skin needs a little time to recover, so it's best to make your appointment at least a week or two before your trip to prevent any irritation. It's also best to wait until you know you won't be spending much time in the sun, since the sun could damage the sensitive skin immediately following the appointment.
Exfoliate Before Each Appointment
Gently exfoliating your skin the day before your appointment can make waxing for men sessions much more effective. This process will remove any dead skin cells and also unclog your pores. You want to avoid scrubbing the skin so hard that it leaves it sensitive afterward, but a gentle exfoliation process can work wonders for the effectiveness of your session.
Keep The Waxed Area Clean
Your skin will be more vulnerable than normal immediately following your waxing session, so it's important to keep it as clean as possible. Keep a soft washcloth nearby and use any cleansers as directed by your waxing expert. Bacteria can enter your open pores after you wax your skin, so take the remainder of the day off from work if you can and relax at home to give it time to recover.
Always Follow Your Expert's Advice
Most importantly, always follow the advice of your waxing expert. The best waxing salons will do a full evaluation of your skin before they even perform a waxing treatment. They can detect any potential skin concerns and recommend certain products or recovery techniques to make your body waxing session effective and pain-free. The biggest mistake people make is thinking they don't have to follow these recommendations, which can be problematic in more ways than one.
Waxing 4 Men provides the ultimate experience for male waxing in San Francisco. Our experts are fully trained to provide our customers with the best experience imaginable. We are always available to answer any questions you have before, during or after your treatments, so reach out to us at any time if you have any concerns.