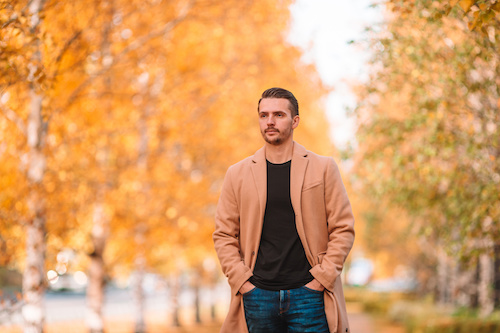 The heat of the summer is finally over and we are now transitioning into the fall and winter months. While you may be putting away your shorts and t-shirts in favor of pants and long sleeves, it doesn't mean you don't have to take care of your skin as much. When it comes to body waxing, it's important to continue your sessions throughout the cooler seasons so you won't lose any progress you've made up to that point. Too many people make the mistake of stopping their male waxing treatment when the fall season arrives, but here are three important reasons why you should continue your routine.
Continue The Exfoliation Process
One of the best things about body waxing is the exfoliation it provides to your skin. Dead skin cells can clog your pores and lead to unsightly skin and even ingrown hairs. The fall season usually brings dry air with it, so moisturizers tend to be used much more during this time of year. When you exfoliate with male waxing, you'll have smooth skin and unclogged pores to allow the moisturizer to absorb better and keep the skin hydrated.
Keep Your Hair Growth in Check
It takes multiple body waxing sessions before your hair starts thinning out and not being as strong. However, even if you've gone through numerous male waxing appointments throughout the spring and summer, you'll undo all of your progress if you stop in the fall and winter months. Keeping your hair growth in check by continuing your sessions will have you prepared for the warmer months when they arrive next spring and summer.
No Worrying About Accidents From Shaving
The fall season is the time for gatherings with family and friends as different holidays come around. You want to be groomed precisely so you look presentable, but shaving can lead to accidents that may make you alter your appearance. Whether you want to do full body waxing or just parts of your body, not having to worry about shaving is highly underrated. And even if the waxed area of your body isn't visible to other people when you have your clothes on, the confidence you have with a smooth body will likely be much higher.
Waxing 4 Men is the top salon for waxing for men in San Francisco. We make the male waxing process simple and easy and help you stay on schedule so you always look and feel great. These are just a few of the reasons why it's important to stay on a waxing schedule no matter what time of year it is. If you have any questions or are ready to schedule your next appointment, feel free to contact us at any time.