Spring is here and summer is right around the corner. If you haven't already gotten your body in shape, you still have time to do so. The earlier you can make your waxing appointment, the better you will feel and the more prepared you'll be for the warm summer months. Some men prefer to wax certain areas of their body at different appointments, while others choose one full body waxing appointment. We've discussed some of the many benefits of a full body wax for men.
Save Time With Full Body Waxing
We all have busy lives and still want to look and feel great. If you're looking for ways to save time at the salon so you can spend more time on other things, consider scheduling a full body waxing appointment. You can get your entire body treated in one session, which might not last as long as you think. Reach out to your waxing salon to see how long you can expect to be at your appointment for a full body waxing session. With a single appointment, you won't have to worry about coming back for several weeks.
Exfoliate Dead Skin Cells
It's healthy to exfoliate our skin, but we don't do it enough. Dead skin cells are all over the body, and a full body waxing appointment can eliminate them. If you only do a partial wax, then that area of the body will feel smooth and refreshed, but the other areas won't feel quite the same. Dead skin cells can build up over time, so exfoliating the skin with a full body waxing session can eliminate them so you're feeling smooth skin.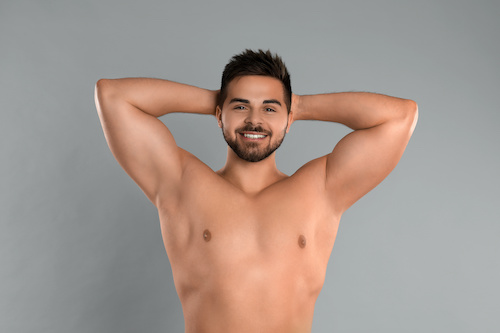 Feel Smooth All Over Your Body
When people only wax one area of their body, they tend to come back shortly afterward to get another area done because they like how the treated area feels. Save some time with a full body wax for men and your entire body can feel smooth at once. You'll feel more confident and ready to tackle anything life brings your way as a result.

Waxing 4 Men provides effective waxing for men in San Francisco. Whether you get a regular full body wax or if you've never had a waxing treatment before, we are here to help you feel confident and comfortable in your skin. Be sure to contact us today to schedule a consultation and book your next waxing appointment.