Until recently, when you heard of people getting a bikini wax or a Brazilian wax, the assumption was a woman went through the treatment. Nowadays, a male Brazilian wax treatment is at an all-time high in terms of popularity. There are plenty of reasons why waxing for men has become more popular. Sometimes men simply don't want their hair in their private region anymore, and waxing it off is the best and most permanent solution. If you're hesitant to get a male Brazilian wax treatment, then here's a guide to help you understand the process completely.

How To Prepare For Your Treatment

Your waxing professional needs your hair to be approximately ¼" long in order to achieve the best results. This typically means shaving the area about two weeks prior to your scheduled treatment. Be sure to come to your appointment as clean as possible, but avoid using any lotions in the area, since the oiliness can impact the waxing treatment in a negative way. It's also important to know ahead of time that a male Brazilian wax treatment isn't something you can do during your lunch break and resume normal activities. While it's possible to do so, you may be a little uncomfortable, so most people will opt to take the rest of the day off.

What Happens During The Waxing Treatment?

Your waxing professional will cleanse the area thoroughly in order to remove any bacteria from your skin. Once you tell them exactly what hair you want removed, they will spread the warm wax over the area, attach a strip to it and pull it off. If it's your first time getting a male Brazilian wax, it's going to be uncomfortable and potentially painful depending on how sensitive your skin is. The waxing professional will likely apply a soothing lotion to help alleviate some of the discomfort.

Post-Care Tips And Expected Results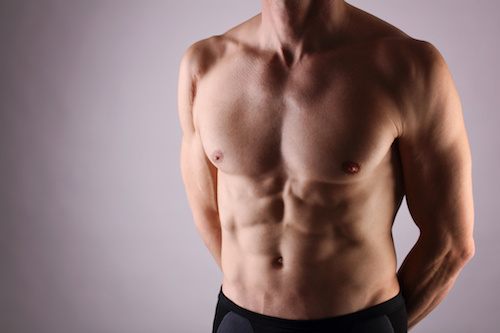 When the waxing treatment is complete, take a look at the results and make sure they meet your expectations. Listen to what your waxing professional has to say about what products you can use to soothe the discomfort and apply them as needed. You can resume normal activities immediately afterward, but it's usually best to relax at home in loose clothing to help the treated area recover. The results should last for at least several weeks, but in order to get more permanent results, you'll need to go in for additional treatments 4-6 weeks apart.

Waxing 4 Men offers the best services when it comes to male waxing in San Francisco. We understand men who come in for their first waxing treatment are often nervous or anxious, so we do our part to explain the process thoroughly and make them feel as comfortable as possible. A male Brazilian wax can be even more intimidating, but when you work with our professionals, you'll look great and feel wonderful in no time. Be sure to contact us to schedule your appointment today or to learn more about our processes.