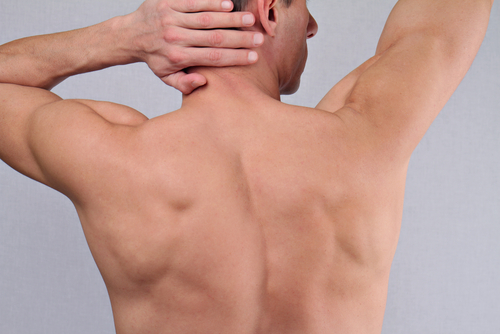 Today, styles state that less is certainly more when it comes to hair on certain areas of a man's body. Unwanted hair can be difficult and time-consuming to deal with, but body waxing for men could be an easy solution. If you're considering body waxing, we invite you to use this as your ultimate guide.
Man Waxing – The Do's
Get rid of home hair removal tools. Throw out your shaving and hair remover creams and razor. If you feel like it's a battle to manage your hair growth, it's time to head to a professional salon who will happily wax, according to your requirements. It's less painful, you will be more pleased with the finished product and you will receive the right after-care advice.
Clean up the underarms.

Hairy armpits can be unsightly. Seek the right male waxing services to help you remain neatly groomed and freshly smoothed, minus the hassle of doing it yourself.
Address the right places.

Instead of a frowned-upon secret, man waxing has become an acceptable norm. Some partners no longer want to see a tuft of hair peeking through a shirt collar. Have your chest and back attended to professionally and be sure to adhere to the salon's after-care advice.
Body Waxing for Men – The Don'ts
Don't take matters into your own hands.

DIY home remedies can leave you sore and red, so avoid taking care of manscaping issues yourself. Opt for

professional male waxing services

that will leave you feeling fresh, clean and rash-free.

Don't go completely bare there.

As a grown man, you probably don't want the teenage boy look. But you do need to trim and tidy up down there. In fact, it's hygienic and expected these days. However, you may want to avoid going totally bare, so it will be helpful to turn to experienced

man waxing salons

for assistance. They know the current trends for a natural look.

Don't do a shoddy job.

This can happen when you use part hair removal cream, part razor, and part trimmer to try and manscape your body yourself. It also results in an artificial line where your hair ends and your smooth skin begins, and that can be unsightly. For far better, smoother and less painful results, visit a salon and seek professional help.

Don't forget your backside.

It's easy to overlook a hairy posterior, but just imagine the sight from your partner's point of view! If a clean, smoothly waxed back and bottom are how you want to be remembered, have the area below your waistline attended to by a professional.
If you are ready to take the leap into the wonderful world of manscaping, contact Waxing 4 Men in San Francisco. We've got your male waxing needs covered!