Once spring break arrives, it usually signifies the transition from the cold winter months to warmer temperatures. Whether you're trying to get into good physical shape or tone up your skin with a full body waxing appointment, there's no time better than the present to start the process. Waxing for men has become more popular than ever before because of how great it makes guys feel in their skin. No matter where you're going for your spring break vacation, don't forget to wax prior to it.
The Time To Wax Is Now
Whether you're planning on relaxing at a beach for several days or visiting tourist attractions somewhere, you want it to be a painless experience. Getting a full body waxing treatment the morning of your vacation, or even the day before, could leave your skin irritated since it doesn't have enough time to recover. Resist the temptation of getting a waxing treatment at your destination hotel so you don't have sensitive skin throughout the rest of your trip. Ideally waxing for men treatments should be done at least two days before you do any kind of activities, but you could even get yours done a week in advance.
Exfoliate And Moisturize
Exfoliating and moisturizing the skin before your waxing for men appointment will make your skin look shinier and healthier when the hair is removed. Just be gentle when exfoliating so you don't risk damaging your skin. Gentle and periodic exfoliation will keep your pores open so the moisturizer is more effective. The healthier your skin is as a result, the better it will look and the better you will feel.
Feel Confident Wherever Your Vacation Takes You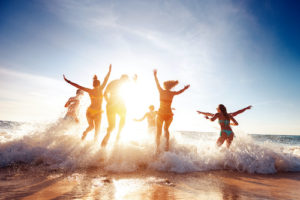 Too many people wait until the last minute to book their waxing for men appointment and then regret it when they are on their vacation. If you're picturing yourself relaxing on a beach somewhere or by a pool with your shirt off and soaking up some sun, you'll likely feel much more confident if you have smooth skin free of hair. You don't necessarily have to opt for a full body waxing session. Many guys start with waxing their chest or back before their vacation and then coming back after their vacation to finish the rest of their body.
Waxing 4 Men is the top salon for waxing for men in San Francisco for many reasons. We want each of our clients to feel comfortable and confident walking into our salon, and one of the most effective ways to achieve this is by being completely transparent with them. We have waxed the same clients for many years and also welcome in first-time clients who may be hesitant to get their body waxed. Whichever category you fall in and wherever you plan on taking your spring break trip, contact us today to schedule a consultation.