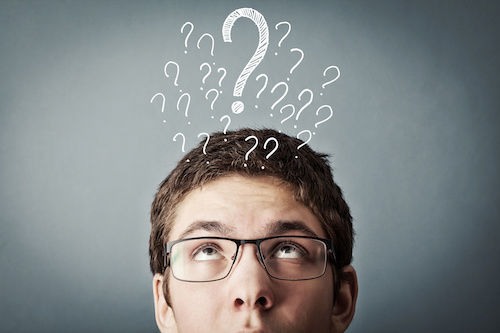 Going in for your first male waxing treatment can be understandably intimidating, but it doesn't have to be. When you're comfortable about asking questions to the professionals at the salon you choose, then your mind and body will be at ease throughout the process. Of course, you can do plenty of online searches to help you know what to expect from a full body waxing session. However, only the professional performing the treatment can answer specific questions about your body. Here are some questions you may find to be a little uncomfortable or embarrassing to ask about male waxing.
How Can I Make The Process Less Painful?
There's no shame in disclosing your pain tolerance level to your waxing professional. If you don't like to feel much discomfort, then don't hesitate to ask them what they can do to numb the area and make it a comfortable experience. Just know the first waxing session is always going to create the most discomfort, but it should get much better with subsequent treatments.
Will You Judge My Appearance?
Waxing professionals have seen it all, so there's no reason to be embarrassed about the appearance of any area of your body. Any reputable professional will say their only focus is removing the hair you want removed from your body to create the appearance you desire. However, if you feel uncomfortable with certain body parts being exposed during your full body waxing treatment, the professional can provide you with a towel or other object to cover up while they treat other areas.
Can I Resume Normal Activities Afterward?
If you're getting a male Brazilian wax, you may be wondering whether you can resume activities with your partner immediately afterward. Usually, it's recommended to take it easy for at least a couple of days after your treatment. You'll likely experience some redness and irritation, which won't make the activities as enjoyable. 
Do I Need To Shave or Exfoliate Before My Appointment?
Some men shave and exfoliate certain parts of their body, while others don't. Regardless of your opinion, there's no need to feel uncomfortable asking this question. In fact, it's recommended that you do so the expert can give you some tips on making your male waxing treatment a success. You'll typically want to shave about one week before your treatment to allow the hair to grow back around ¼" or so. Exfoliating around the same time can be beneficial as well.
At Waxing 4 Men, we want every male waxing treatment to be as comfortable as possible for our patients. We are known as the top salon for men's waxing in San Francisco because we take the time to answer all questions and strive for the best results possible. We understand getting your first waxing treatment is a little intimidating, but give us a call and we will answer any questions you may have to ease your mind.