Waxing 4 Men Establishes a New Location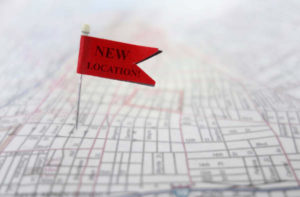 Walnut Creek, California, October 17, 2016: Waxing 4 Men is pleased to announce they will be opening a brand new location in the near future. This new location will be the second for Waxing 4 Men, and will be situated in Walnut Creek, California. The new location will have all of the amenities located at the original San Francisco location.
Since its creation, Waxing 4 Men has striven to offer their customers only the best soothing and rejuvenating spa methods, as well as spread awareness of their benefits. As their name implies, the salon offers waxing services, but also salt therapy, facials and more. By opening a new location, Waxing 4 Men will be able to offer their unique services to a broader customer audience within Walnut Creek and the surrounding area.
When asked about the new location, Waxing 4 Men remarked, "We are very excited to be opening our Walnut Creek spa! We think it will attract a lot of business. We've always believed looking and feeling great shouldn't be restricted by gender, and we're hoping by spreading our services to a wider audience we'll be able to alleviate some of the stigma surrounding men taking spa days of their own."
Anyone interested in learning more about Waxing 4 Men's new location can contact them by emailing [email protected], texting 415-539-3150 or calling 855-640-1414, or by visiting their official website.
About Waxing 4 Men: Since their foundation in 2010, Waxing 4 Men has dedicated their services to helping men improve their physical appearance through professional, relaxing spa treatments. They offer salt therapy, facials, waxing and other services exclusively to men throughout the San Francisco and Walnut Creek areas. Waxing 4 Men's staff is highly trained in the esthetic field, and prides themselves on excellent quality service.