Salt Therapy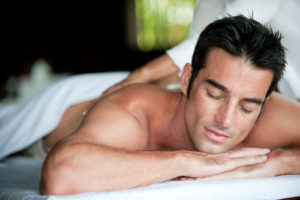 Salt therapies have offered therapeutic benefits to the skin for centuries. Many surmise that Egypt's Queen Cleopatra used salt treatment to rejuvenate her royal skin. Skin care is already difficult to implement into one's routine, and many men do not invest in it as much as they should. While the treatments have surely changed in some regards over the years, the fact remains – salt can do wonders for the skin.
Exfoliating Salt Glow
An exfoliating salt glow is used to remove dead skin cells and soften the skin. Using ultra-hydrating oils, the salt glow exfoliates and hydrates without irritating your skin. Salt treatments involve essential oils that moisturize your skin. Our process ensures you skin is soft, supple and glowing once the treatment is completed. The results will be instantaneous, with noticeable changes occurring as early as your very first session! Green tea mint aromatherapy makes an excellent addition to this treatment.
At Waxing 4 Men, we are more that just a body waxing salon. We want to help you rejuvenate your skin, as well.
Get in touch to learn more about waxing for men in San Francisco and salt glow treatments.